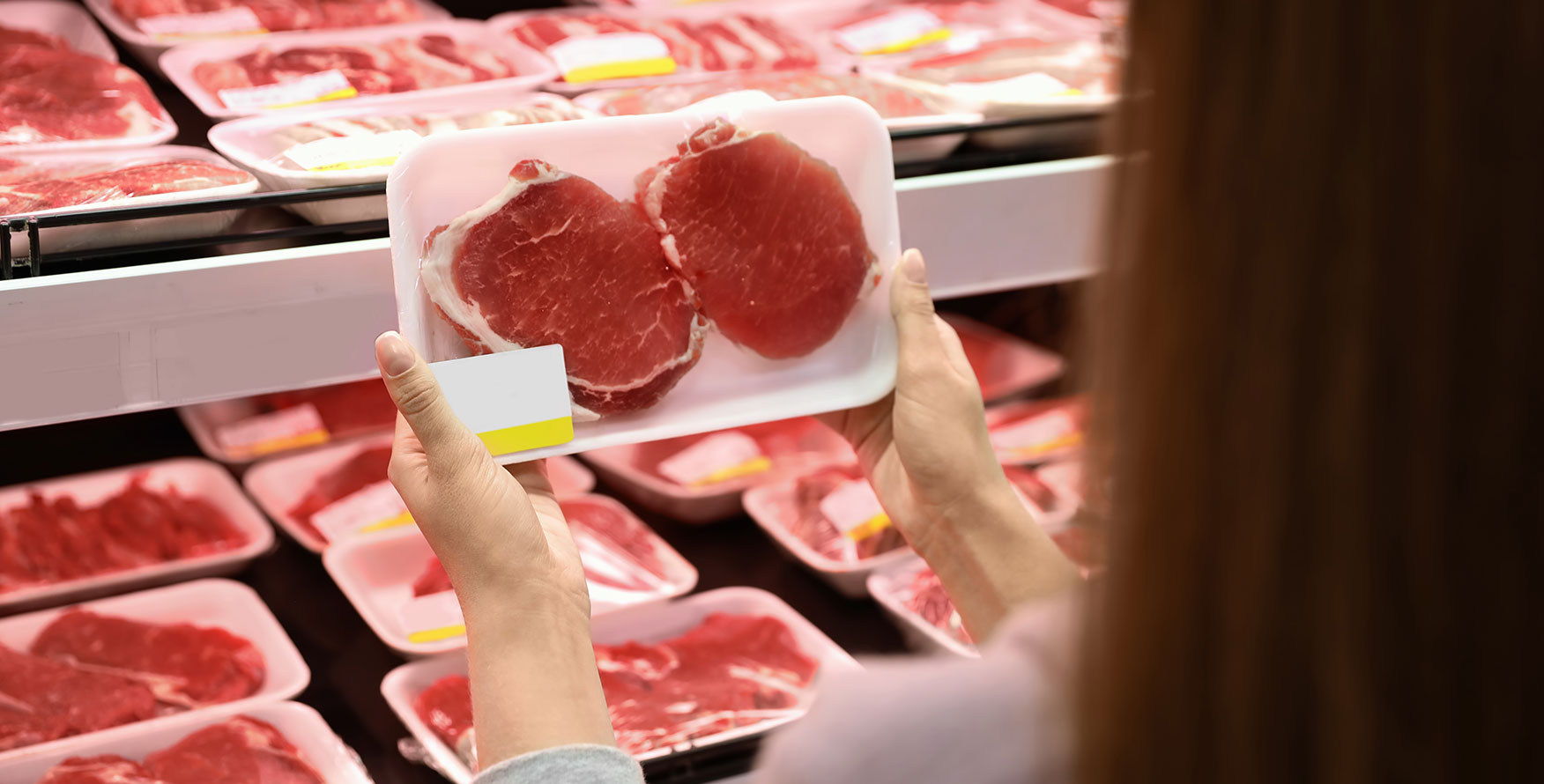 The fresh meat supply of both beef and pork has fluctuated over the last several years. Right now, pork supply is robust compared to beef as exports of pork have softened and beef has started to contract. According to USDA numbers, the U.S. is currently producing between 2.5 and 2.6 million head of pork each week. For historical context, 2.5 million head of pork was the monthly capacity in 2017 – we're now producing that weekly. The beef supply isn't looking as strong right now, though – the USDA is currently estimating the global beef supply to be down 3% next year.
As we look to 2024 with the expectation that the beef supply will continue to contract, pork has an opportunity to pick up some of the share of retail sales that beef will lose. We have seen this happen before. The last time beef had a big contraction was in 2014/2015. For 2.5 years, pork was essentially the only show in town (next to chicken) and consumers were "forced" to increase their pork consumption – that's enough time that we should have been able to instill new habits and routines in our shoppers. During this period, pork picked up a portion of beef's loss while poultry picked up the bulk. Then, by 2019, beef had taken all of its share back from pork. Beef didn't get its full share back from poultry, but pork was back to its previous volume.
Anticipating that the beef supply will shrink significantly next year, how do we change the narrative this time around and hold ground on pork sales? The answer is differentiation.
Retailers and packers – it's time to bifurcate the pork selection in the meat case. Pork can bring in more dollars, but only if consumers have more options. If we're only offering up commodity pork to our customers, we can only sell them commodity pork. But according to our research, consumers are ready for branded, differentiated pork options. After a "Raised in the USA" label, today's pork consumers are primarily seeking out packages that are all natural, NAE, NAH and high in protein.1 Pork quality attributes are also worth calling out for consumers. It may take some education from the meat department for shoppers to understand the distinctions, but many consumers will already be attuned to quality indicators like brand, marbling and feed additives listed on packaging.
This will help us solve pork's primary marketing problem – inconsistent flavor. When consumers think about beef, they consider it to be a flavorful protein that's important to their diet.2 With pork, they first associate it with being healthy and a good value.1 That's not to say we don't want those associations! But in this moment, when we're trying to capture share as shoppers trade from beef, we need to be focused on flavor. We have to start talking about pork's natural, amazing flavor. We know that flavor comes from fat and that fat is visible as marbling. Segmenting the pork section of the meat case to showcase the premium, marbled options, as is done for beef, will help consumers see pork as another high-quality option versus just a trade-off from beef. If we can promise flavor AND deliver on it, we'll be better set to retain the share of the meat case pork is able to capture during beef's next contraction.
1 Midan Marketing, Pork Attributes, October 2022
2 Midan Marketing, Beef Attributes, August 2022