As 2021 ends and we look toward the upcoming year, sustainability is one trend we feel certain will stick around. It has been gaining momentum for several years and is now a term that is commonplace for most shoppers. However, that doesn't mean consumers fully understand what sustainability means – especially at the meat case.
In July, Midan Marketing conducted a survey with meat consumers to gauge their understanding of sustainably raised meat. According to the research, 68% of meat consumers are familiar with the terms "sustainable" or "sustainably raised" meat/poultry. When asked what issues or topics are addressed when meat is raised sustainably, the top two responses (by a decent margin) were "animals raised without antibiotics/hormones" and "animal welfare/humanely raised meat."1 We often assume that sustainability means environmental issues to consumers, but the research found that we need to focus on how the consumer defines the term and that starts with animal welfare.
This doesn't mean that environmental issues aren't important to consumers, but rather that they're just not yet relating those issues to meat sustainability. When we talk sustainability messaging in the meat case, it's important to first address animal welfare to meet consumers where they are. Only then can we introduce the environmental message to connect meat production back to the producer and all the positive environmental impacts they make. Three areas where consumer messaging can be particularly helpful right now are animal welfare, antibiotics and hormones and packaging.
Animal Welfare
In the research survey, Midan found that 44% of consumers felt animals were raised more humanely if the meat had a "sustainably raised" claim on the label. Additionally, in open-ended questions defining the term, the ideas of grass-fed and free-range were common responses.1 Helping consumers understand where the industry currently stands with regard to animal welfare will require imagery showing lots of green space – like cattle on pasture.
Consumers want to see and believe that we are raising animals in a habitat that looks and feels natural. This is more difficult with pork than with beef, though. Communicating to consumers that hogs are safest and most comfortable indoors, rather than in a free-range environment, doesn't match what shoppers want farming to look like. Finding ways to communicate this message is paramount to making sure the next generation feels comfortable continuing to eat our products.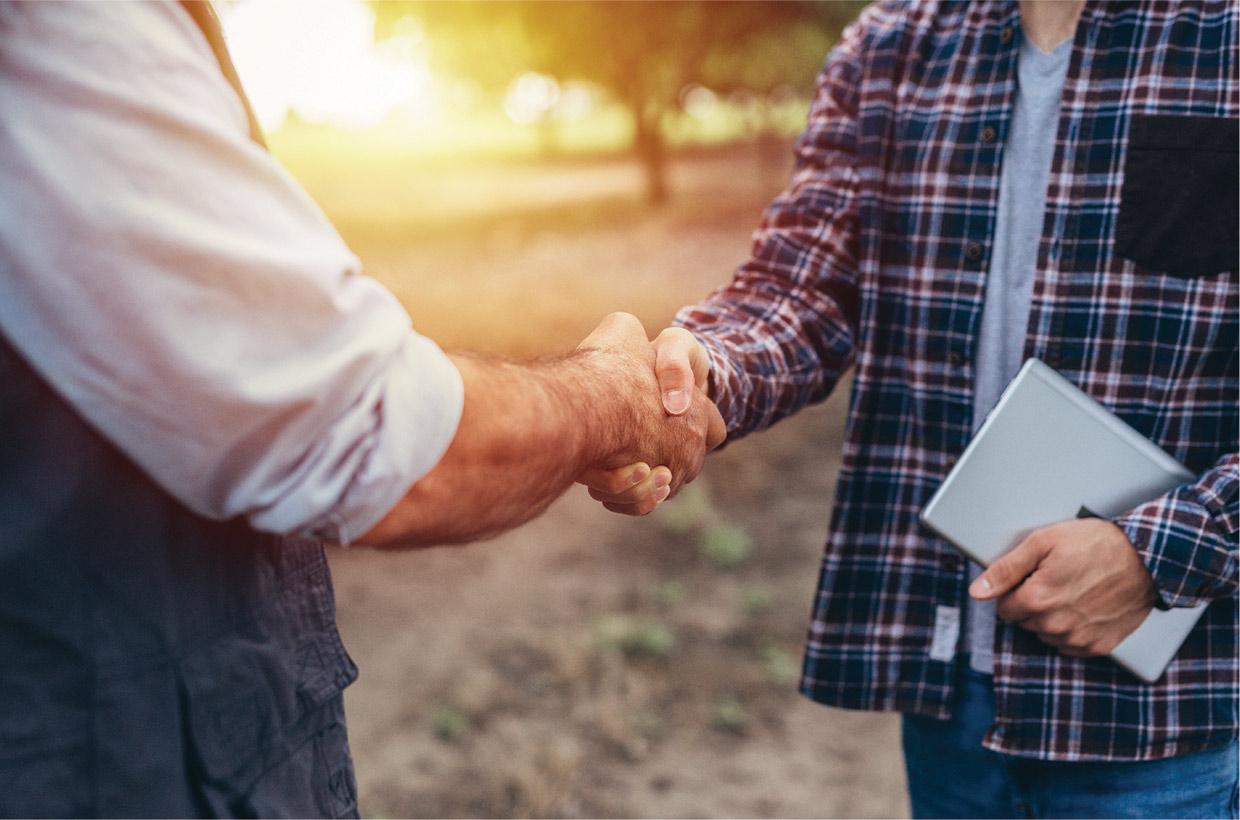 One way to help tell the animal welfare story is by letting farmers and ranchers tell their story directly. In 2019, family farms accounted for the majority of meat and poultry production – 86%.2 Additionally, a 2021 Gallup poll found that 59% of Americans have a positive view of the farming and agriculture industry – more than any other industry included in the survey.3 Helping consumers connect the dots between the farming families that raise livestock and the products in their meat case can help shoppers better understand animal welfare.
Antibiotics and Hormones
Antibiotics and hormones are a separate but related issue to that of animal welfare. In the Midan survey on sustainably raised meat, 46% of meat consumers responded that sustainably raised meat would be from animals raised without antibiotics and hormones.1 Communicating with consumers on this issue is two-fold: explaining pharmaceutical withdrawal periods as well as how and why these products are administered.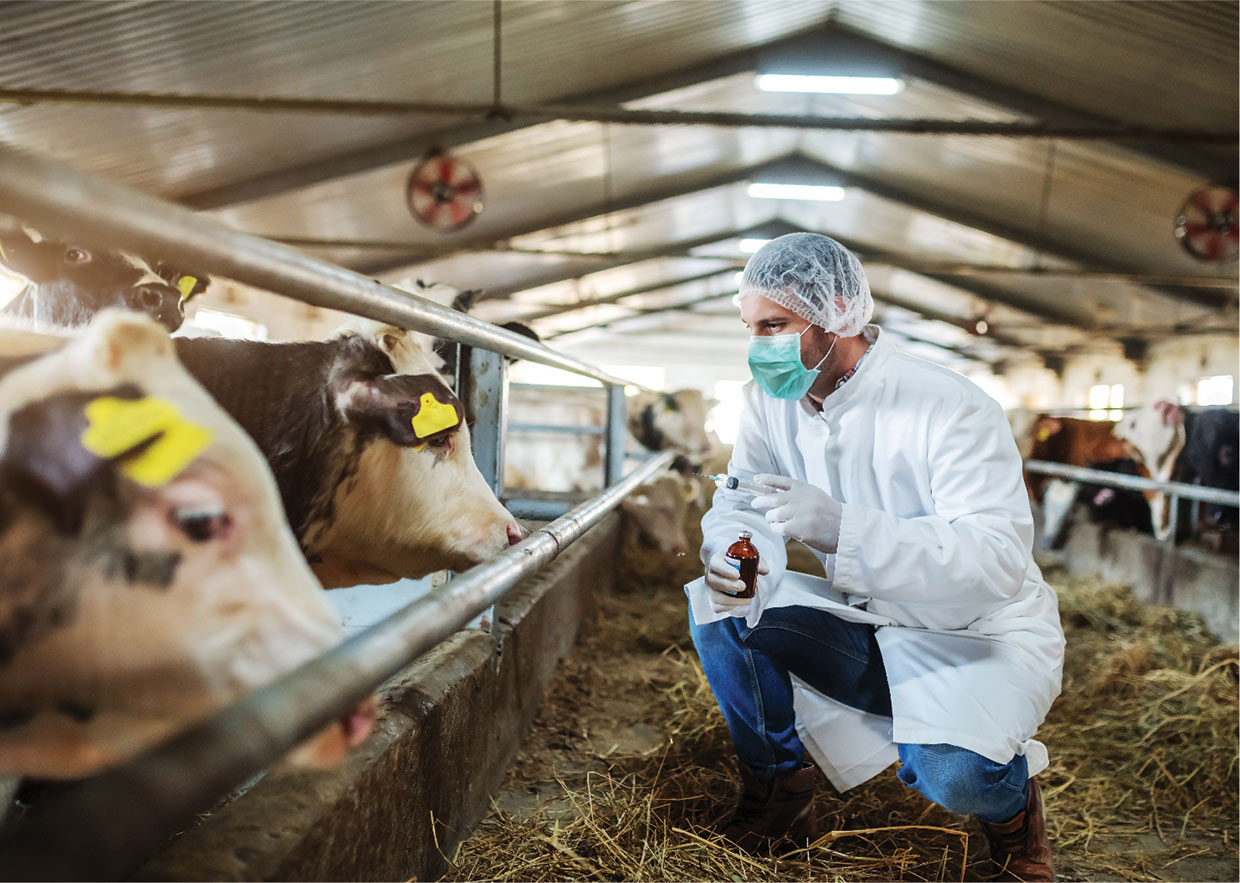 In the Midan Marketing 2020 research on Natural and Organic Meat Purchasers, we found that some consumers are linking antibiotics given to the animals to possible antibiotic resistance in humans.
4
Helping alleviate consumers' fears of antibiotics means explaining that any animal given these medicines has a USDA-mandated withdrawal period before it can be harvested. This means that there are no traces of antibiotics in the meat by the time it gets to the meat case.
Another important part of this story is how and why we administer pharmaceuticals to the animals. By showing shoppers that livestock are tended to by veterinarians, just like their animals at home, they can be more comfortable with the medications given to the animals. Antibiotics are overseen by professionals and given similar to human medications, to treat and prevent common illnesses. For everyone involved from rancher to veterinarian to consumer, the goal is simply healthy and happy animals.
Packaging
Packaging is one part of the meat case which consumers directly connect to environmental impact. The environmental friendliness of food packaging has become important to consumers, though that means different things to different shoppers. According to a survey by Mintel, 55% of grocery shoppers think recyclable packaging is environmentally friendly; 37% of consumers answered the same for biodegradable packaging; and 33% said environmentally friendly packaging is made from recycled materials.5
The food industry has responded to these concerns in a variety of ways. There are now at least a few products in the meat case whose traditional Styrofoam™ tray has been swapped out in favor of a biodegradable tray. Another change is reducing the amount of packaging around a product by opting for things like ultra-thin shrink films. Communicating the recyclability of packaging to consumers is also a crucial element in making them feeling their product decisions are sustainable.
Sustainability is and will continue to be an important topic for consumers. But jumping right into discussions about methane and land usage won't yet resonate with most of today's meat shoppers. Stepping into sustainability messaging by discussing animal welfare, antibiotics and hormones and packaging will have a bigger immediate impact on easing consumers' true concerns about sustainability at the meat case.
1 Midan Marketing, Sustainably Raised Meat Survey, July 2021
2 USDA, America's Diverse Family Farms, December 2020
3 Gallup, Business and Industry Sector Ratings, August 2021
4 Midan Marketing, Natural and Organic Meat Purchasers Survey, December 2020
5 Mintel, Food Packaging Trends – US, 2021
This content originally appeared in The Shelby Report.