As temperatures warm up, consumers have started planning for grilling season. For this summer's backyard barbecues, we expect there will be three distinct consumer mindsets at the meat case: the cost-conscious consumer who is feeling the effects of inflation but still wants to grill out; the premium seeker who wants to use grilling season as an opportunity to impress; and the adventurous eater who has gained confidence cooking at home and is ready to branch into new proteins. Knowing who your stores' shoppers are and having products to meet their expectations will ensure retail meat case success this summer.
Cost-Conscious Consumers
According to IRI, the meat and seafood departments are suffering from higher inflation than the rest of the store.1 Additionally, over the course of the pandemic, consumers have moved toward a convenience and cost-conscious mindset with 39% of meat consumers falling in this segment in September 2020.2 For these consumers, merchandising value beef cuts as well as pork products will ensure their grilling season is one to remember.
For consumers who want to keep beef on the menu, flat iron and skirt steaks are both great options for the grill. Encourage customers to marinate either cut and not grill it beyond medium for the most flavorful and tender outcome. Another option is to encourage cost-conscious customers to purchase a beef roast to be cut into steaks either in-store or at home. For those looking to stretch their budget even further, kebabs are a great beef option where a little goes a long way when skewered alongside mushrooms and seasonal vegetables. And finally for those consumers who don't want to sacrifice any flavor for the sake of their budgets, offering chuck eye (or Delmonico) steaks is always a treat.
Pork is also a great option for consumers looking to save money at the meat case. On average, a pound of pork chops costs about 40% of what a pound of beef steak sells for.3 Work with your suppliers to offer pork educational resources like cooking FAQs and easy recipes, so that chops, loins and even pork burgers can be the star of the summer. Remind consumers that pork is great with or without marinade and best when cooked to 145°F with a short rest period before slicing.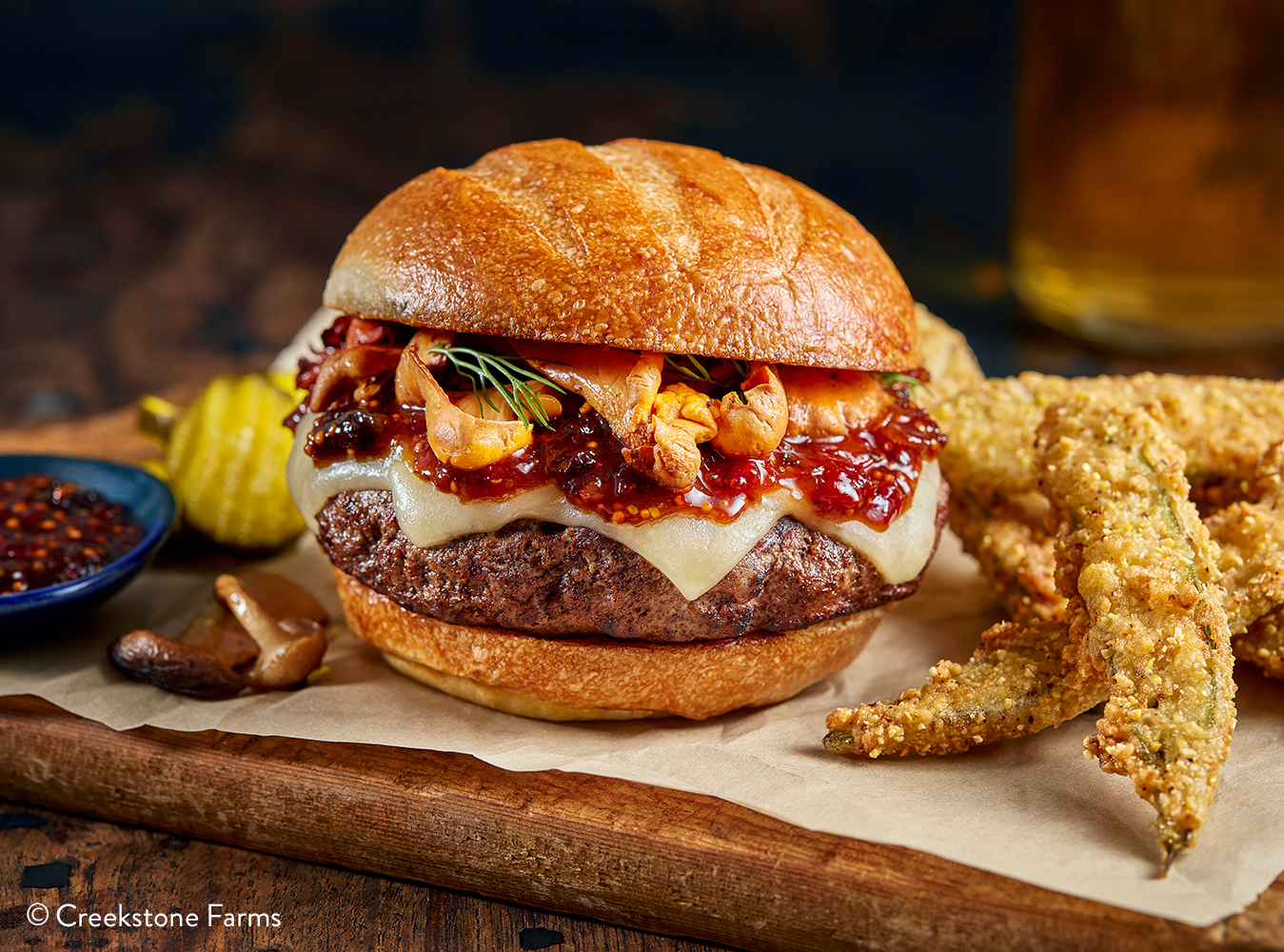 Premium Seekers
Premiumization is one of the top trends that IRI identified during the pandemic and continues to monitor. As the effects of inflation became apparent, IRI also looked into how consumers would balance a need for affordability against a desire for premium products. They found that consumers are willing to increase spending on more expensive items in a couple of instances, including if they are looking to reward themselves and/or impress others as well as if they trust the product attributes or brand.4
"For premium seekers on a budget, products like our ground brisket blend can offer consumers an elevated grilling experience without breaking the bank," explained Dan Stewart, director of marketing for Creekstone Farms. "Consumers are also willing to pay more for premium attributes like knowing their beef comes from our Black Angus genetics."
In addition to claims and USDA grades, premium products at the meat case may also take the form of premium cuts, like a beef tenderloin or bone-in ribeye steaks. If your store is in a high household income area, be sure you're still stocking the more expensive premium items, despite inflation.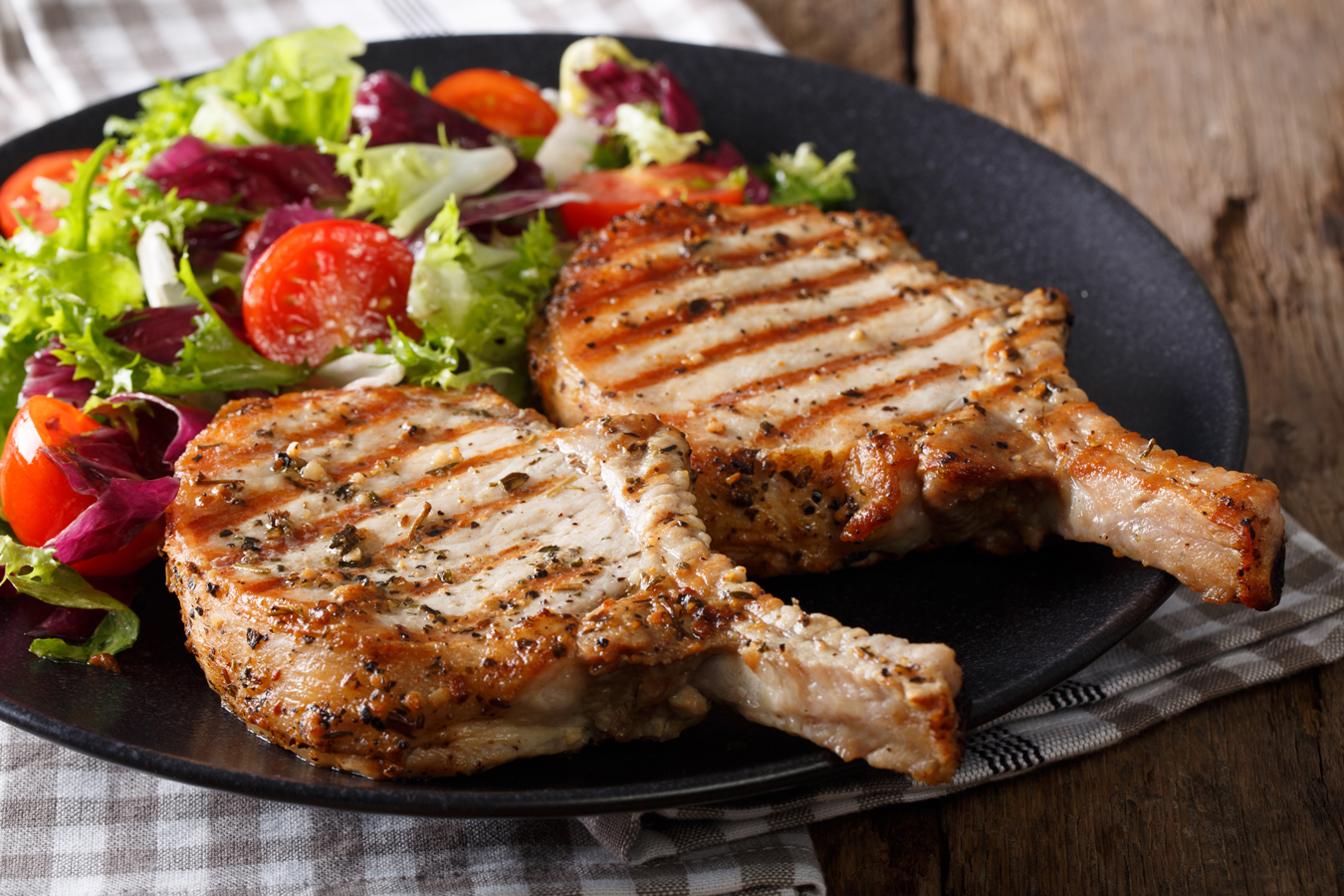 Adventurous Eaters
Over the course of the pandemic, consumers have taken to their kitchens, with nearly 80% of meals being cooked in-home in fall 2021.4 This has led 63% of meat consumers to say they feel at least a little more knowledgeable and confident selecting and preparing meat now versus pre-pandemic.5 For these confident, adventurous eaters, it may be time to offer them new protein choices like veal or lamb for their summer cookouts.
"Veal consumption in the U.S. today is very minimal," explained Frans van Dongen, director of international affairs at the Dutch Meat Industry Association (COV). "But it is a great protein for consumers who want a 'lighter' meat product than beef. Veal is mild in taste but can easily be spiced up for any type of cuisine."
If you're considering offering veal to your stores' customers, chops, medallions, kebabs and patties are all great for grilling and can help introduce the new protein to consumers.
Similarly, lamb is a protein that meat consumers may be ready to branch into.
"Lamb is a sweet, tender, mild and juicy meat that is a blank canvas for flavor," said Sabina Kindler, North America business development manager for Meat & Livestock Australia. "Think jerk seasoning and grilled pineapple for a Caribbean twist, slow smoked with Mexican spices and shredded cheese for a mid-week taco meal or go for Greek-style lamb meatballs with some feta, herbs and olives."
Kindler added that it is easier than most consumers think to cook lamb at home, and it can often be swapped out for a more typical protein to instantly elevate a meal into a special occasion.
After a chilly winter indoors, consumers will be excited to bust out the grill or smoker and enjoy a backyard barbecue. Be prepared for your stores' consumers by knowing whether they're more likely to fall in to the cost-conscious, premium seeker or adventurous eater category. Having the proteins and cuts they're looking for as well as educational materials and recipe inspiration — in-store and on your website and social platforms — will ensure all your customers keep meat at the center of their plates this summer.
1
IRI, CPG Inflation Tracker, Last 12 weeks ending 1/9/22.
2
Midan Marketing, Segmentation 2.1, September 2020.
3
U.S. Bureau of Labor Statistics, Average Retail Food and Energy Prices, U.S. city average, December 2021.
4
IRI, Top Trends in Fresh: Balancing Affordability and Premiumization Webinar, October 2021.
5
Anne-Marie Roerink, Principal, 210 Analytics LLC, Midyear Power of Meat 2020: An In-Depth Look at Meat Through the Shopper's Eyes, Report sponsored by Sealed Air Food Care Division/Cryovac
®
and Published by Food Marketing Institute Foundation for Meat & Poultry Research & Education.
This content originally appeared in The Shelby Report.