In this multipart blog post series, Midan team members are sharing how restaurants, retailers, distributors, producers and chefs have had to rethink foodservice – and what we believe the meat industry can do to match that creativity to find new ways of doing business. Read the first blog post in the series here
.
Distributors Embrace D2C
The COVID-19 pandemic wreaked havoc for restaurant operators across the country. But those effects didn't stop at the doors of the dining room. Foodservice distributors were thrust into a world where they had to find new channels for selling product and engaging new customers overnight. The foodservice distribution industry's outlook is still unfolding, as companies are continuing to pivot through 2020. As some states re-close dining rooms and prepare for a potential second wave of COVID, foodservice distributors are required to constantly balance two ideas – keeping their own lights on and keeping their restaurant partners' doors open.
Early in the pandemic, foodservice distributors found themselves with lots of product and no restaurants to sell to. Meanwhile, grocery retailers suffered from empty shelves. Distributors used this opportunity, many for the first time, to sell their products directly to consumers.
Right off the bat, Sysco, the world's largest broadliner with more than $60 billion in sales before the pandemic, began having "Pop-up, Stock-up" events in the empty parking lots of its specialty meat, produce and distribution companies from coast to coast. Consumers could place orders online for curbside pickup. Sysco also helped partner restaurants turn their closed dining rooms into small retail markets where consumers could purchase essentials along with their to-go restaurant order.
E-commerce has also been a part of Sysco's pandemic strategy. They quickly launched OnTheFly.com – a direct to consumer sales portal where home cooks can purchase burgers, steaks, seasonings and sauces to be delivered to their doorsteps. Sysco also began exploring pickup and delivery from their warehouses, including Sysco@Home, which launched in Canada in mid-April.
The Chefs' Warehouse also made the pivot to offer more home delivery, making high-end, chef-curated ingredients available to the home cook looking for inspiration from the company's long-time customers such as Thomas Keller, Eric Ripert and Jose Andres, to name a few. Luckily, The Chefs' Warehouse was well-positioned with a solid D2C strategy through its Allen Brothers e-commerce platform. This had them poised and ready when the pandemic led 26% of meat consumers to purchase meat online for the first time.1
US Foods, the #2 broadliner with nearly $26 billion in sales in 2019, pivoted in a different direction providing prepared foods to more than 30 retail banners, replacing the void left by retailers having to close buffet-style hot bars.
These shifts in focus from foodservice distributors have opened new opportunities for those in the meat business. New e-commerce players are partnering with major steak cutters, helping to keep the cutters' operational capacity up during the restaurant downturn. Additionally, furloughs and layoffs at the major broadliners have resulted in talented meat veterans looking for their next career move.

Meanwhile, Back at the Ranch
COVID's disruption can be felt well beyond the doors of the restaurants and warehouses. Customers at a small-town Mississippi butcher shop got their first taste of Wagyu beef in May as Feddersen Beef Feeders in Iowa looked for a new place to sell their full-blooded Wagyu beef.
"We found a Wagyu source in Feddersen during the COVID pandemic," said Will Sanders of Starkville, Mississippi-based Welcome Home Beef. "Most of their supply went to restaurants and food distributors that stopped buying when COVID started. Our customers love the product, so we plan to keep buying."
Social media has also played an important role in connecting consumers to farmers. Shop Kansas Farms is a Facebook group created in late April to connect farmers and ranchers to consumers. In less than three months, more than 140,000 people joined the group. These Facebook groups, which can be found for almost every state, provide an awesome snapshot into a new trend toward localism likely to continue past the pandemic.
During a June 25 IRI webinar, analysts shared that 14% of surveyed consumers have bought food from a local farmer and plan to do it again. An additional 41% haven't purchased directly from a farmer yet but are interested in doing so in the future.
As the foodservice industry remains in flux, we are learning to embrace the uncertainty and stay poised to adapt to whatever the future holds.  Some foodservice insiders report that it could be years before the industry makes a full recovery. Data from Mintel reinforces that we are looking at an extended timeline and suggests we could make it back to pre-pandemic sales figures by 2024.2 As we continue to monitor the disruption, we recognize that some of 2020's industry-redefining challenges could still be ahead of us and we must remain flexible, resourceful and creative to meet them head-on. One thing, though, is clear: Consumers are enjoying more choices than ever when it comes to chef-driven meat options, thanks to the industry-wide pivots toward D2C.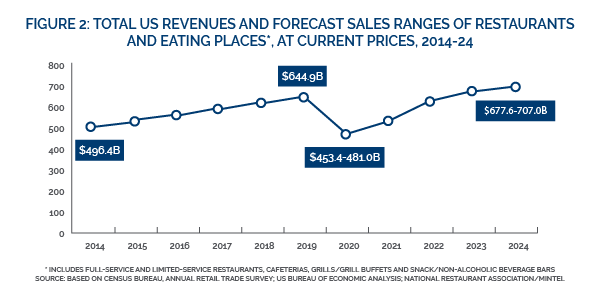 What other D2C trends are you seeing? Share your comments below!
This is the second in a series of blogs diving into the future of foodservice through the lens of meat marketers. Check back soon for the next installment. For more information on how the coronavirus has changed the meat industry, visit our COVID-19 Insights Hub. 
1 Midan Marketing COVID Survey: Wave 4, June 2020.
2 Mintel, The Impact of COVID-19 on Foodservice – US, June 2020.