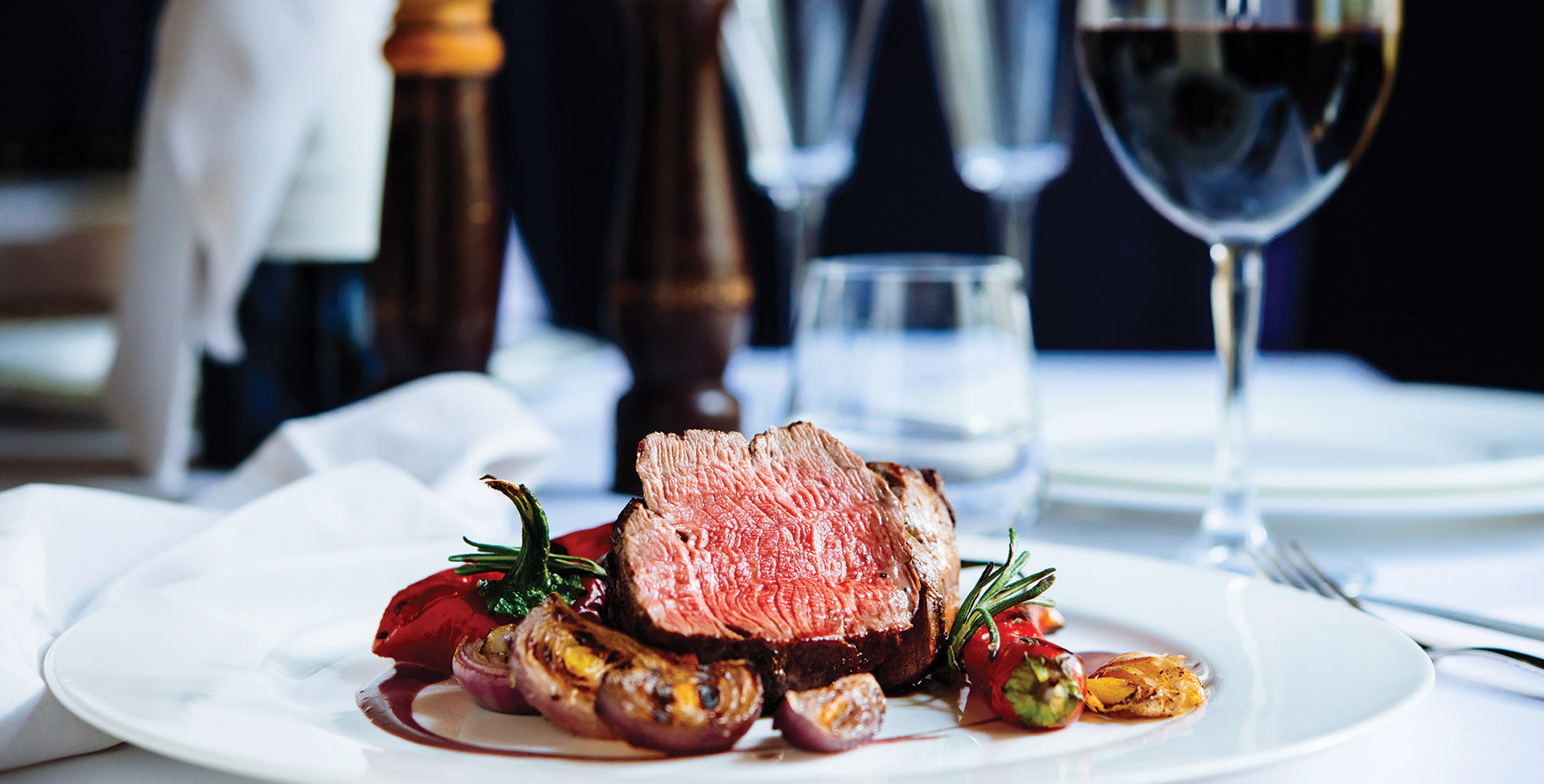 I spent the first years of my career selling premium beef around the globe. This left a permanent soft spot in my heart for fine dining establishments and steakhouses. The past few years have been tough for the entire foodservice industry, but fine dining was hit extra hard. One of the ways restaurants began to see growth again post-pandemic was through off-premises sales (aka takeout). But fine dining has always prioritized the experience – not just the food – and so hasn't rebounded as quickly as casual dining. Operating on thin margins, foodservice operators are looking for ways to cut costs without sacrificing quality. Foodservice operators can take advantage of the trends highlighted below to help meet consumer expectations and keep costs low.
Sustainable Proteins & Unique Meats
Falling under the megatrend of sustainability, foodservice operators have started to lean into the idea of unique and unusual proteins. Scrap proteins, like trimmings and offal (liver, heart and other organ meats), aren't often used in U.S. cooking but the idea of a nose-to-tail butchery approach makes consumers feel more sustainable. Similarly, more unique proteins are making their way onto menus. Elk, for example, is on twice as many menus today as it was in 2019.1 Venison, lamb, veal, goat and pheasant are other unique proteins gaining interest. Consumers continue to grow more aware of their personal health as well as the health of the planet and make lifestyle choices based on this new knowledge.
One brand that has taken ownership of this space is Force of Nature® – a "regenerative agriculture" meat brand that sells to both retail and foodservice. In addition to offering beef, bison, elk, pork, chicken, venison and wild boar, the brand also offers "ancestral blend" options that include heart and liver to increase nutrition density and play into their sustainability story. In foodservice, many high-end operations will purchase these products from local farms. But if you're a meat supplier, have you considered offering these sustainable, unique options to your customers?
Braising Meat Cuts
A primary allure of dining out is getting to enjoy dishes that are too difficult, expensive or time-consuming to make at home. As we enter fall, braising cuts are making their way onto menus for just this reason. These dishes often require large cuts of meat and hours of cooking to become tender. At home, this can be intimidating and limiting. At foodservice, though, this likely means higher margins and low labor costs. Short ribs have long been a favorite for braising, but right now oxtails are on-trend. Lamb is also a great option for braising – such as a shank or leg.
Braising cuts can also be a great option for another foodservice trend we're watching – bowls. Gen Z and Millennial consumers are popularizing bowls at foodservice. This trend started with burrito bowls – all of the ingredients of your burrito but just in a bowl rather than wrapped in a tortilla. Poke bowls are also popular, with all the ingredients of traditional Hawaiian poke served over rice. As the trend toward flexitarianism continues, young consumers are trying to reduce their meat consumption without eliminating it. For them, a braised barbacoa burrito bowl over rice showcases the flavor of meat alongside the additional nutrients of beans, salsa and guacamole to help them reach their health goals while keeping meat in the mix.
Surprise & Delight
Foodservice, fine dining especially, can't lose sight of the need to surprise and delight. Last year, I wrote a blog post about the importance of the experience in fine dining. All that remains true; customers dining out today continue to look for an elevated experience. Centerpiece cuts help us offer that. Porterhouse, T-bone, leg of lamb, crown roast – these are cuts of meat that signal quality, elegance, luxury and "special occasion." And even though they are more expensive, the customer is willing to pay for them.
Of course, adding some flair to these centerpieces never hurts. Last winter, Outback Steakhouse® had an LTO that perfectly fit this bill. Their smoked porterhouse featured a chargrilled porterhouse steak served under a dome filled with smoke to be unveiled tableside. Tableside cuttings, one-day menus, unique flights and pairings, and all local ingredient events are other ways I've seen fine dining bring the delight factor to dining out.
The meat industry can't truly "recover" until foodservice has fully recovered. Our industries are too intertwined for one to be able to succeed while another is struggling. As restaurants continue to see more and more patrons filling their tables again, protein suppliers need to work with them to ensure those patrons' needs are met. Whether they're looking for something new, trendy, affordable or celebratory, we want to ensure that meat is the cornerstone of their dining experience.
1 Datassential, Protein Inspiration, August 2023