Chairman's Reserve® Meats
Telling the Evolving Story of a Top-Tier Beef & Pork Brand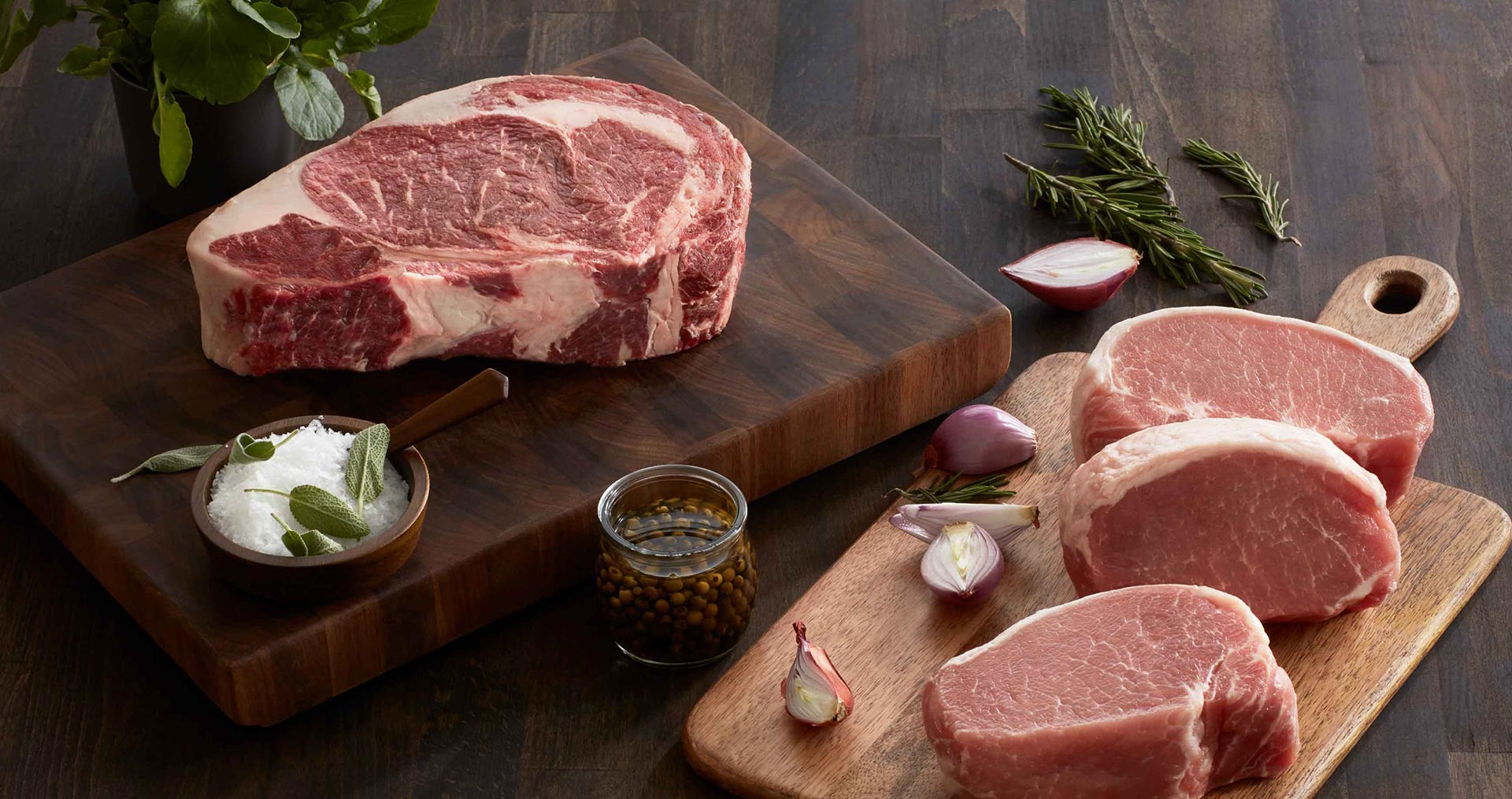 Chairman's Reserve® Meats
Elevating the Conversation With Chairman's Reserve Meats
Brand Strategy • Research + Insights • Creative Solutions • Media • Digital + Social • Data + Analytics
Midan has steered retail and foodservice marketing strategy for the Chairman's Reserve Meats brand for more than a decade. The brand emerged as a national player with introduction of Chairman's Reserve Prime Beef in 2019 and rapidly evolved with the additions of Chairman's Reserve Premium Beef, Premium Pork, Prime Pork and Chairman's Reserve Platinum™ Angus Beef.
Brand Strategy • Research + Insights • Creative Solutions • Media • Digital + Social • Data + Analytics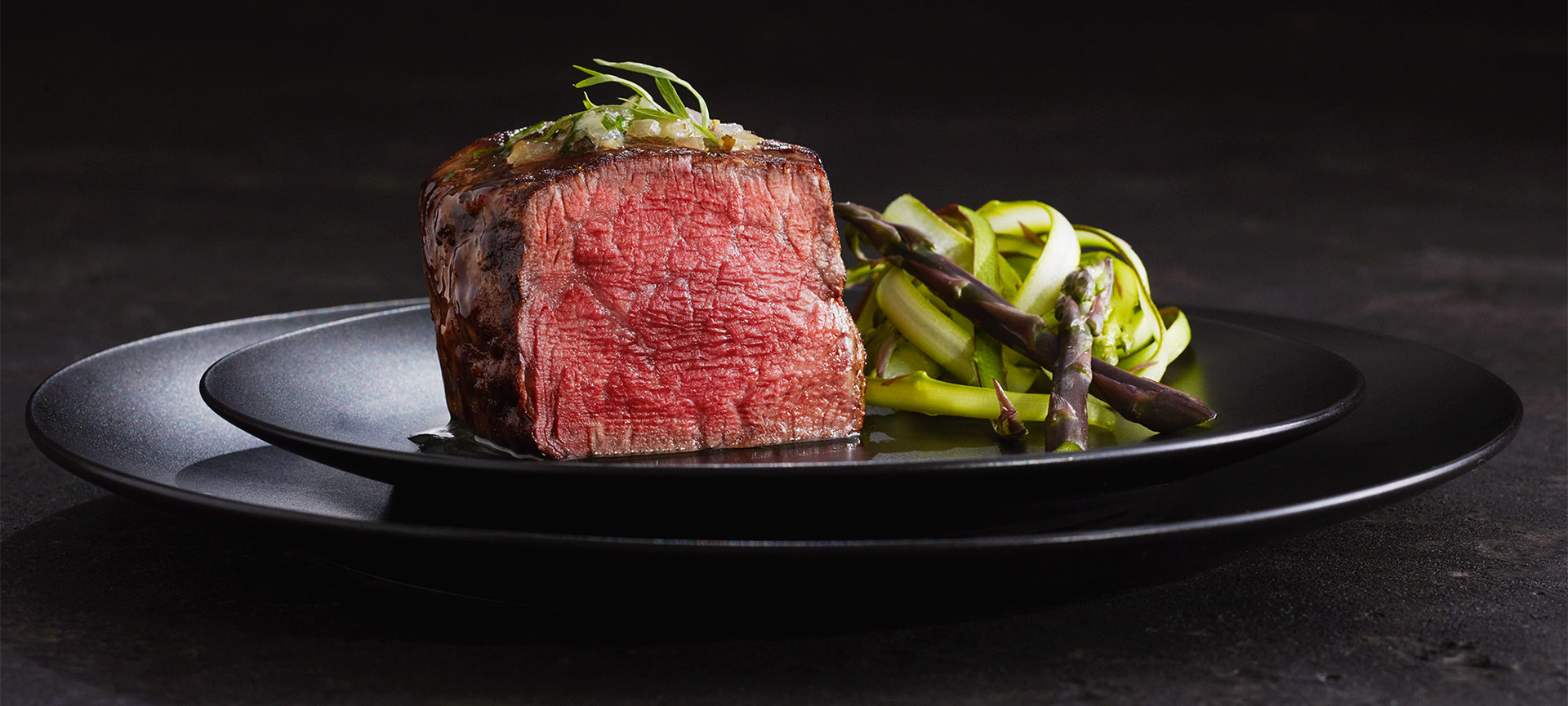 We celebrated the 20th
anniversary of Chairman's Reserve
Meats returning to its roots and
"the legend of the Chairman," who
demanded nothing less than the
finest cuts for himself.
The Chairman's Reserve Meats brand exceeds expectations of what a high-end beef and pork can be. We began with one simple idea — create B2B communications that feel more human to human, like starting a great conversation that evolves over time.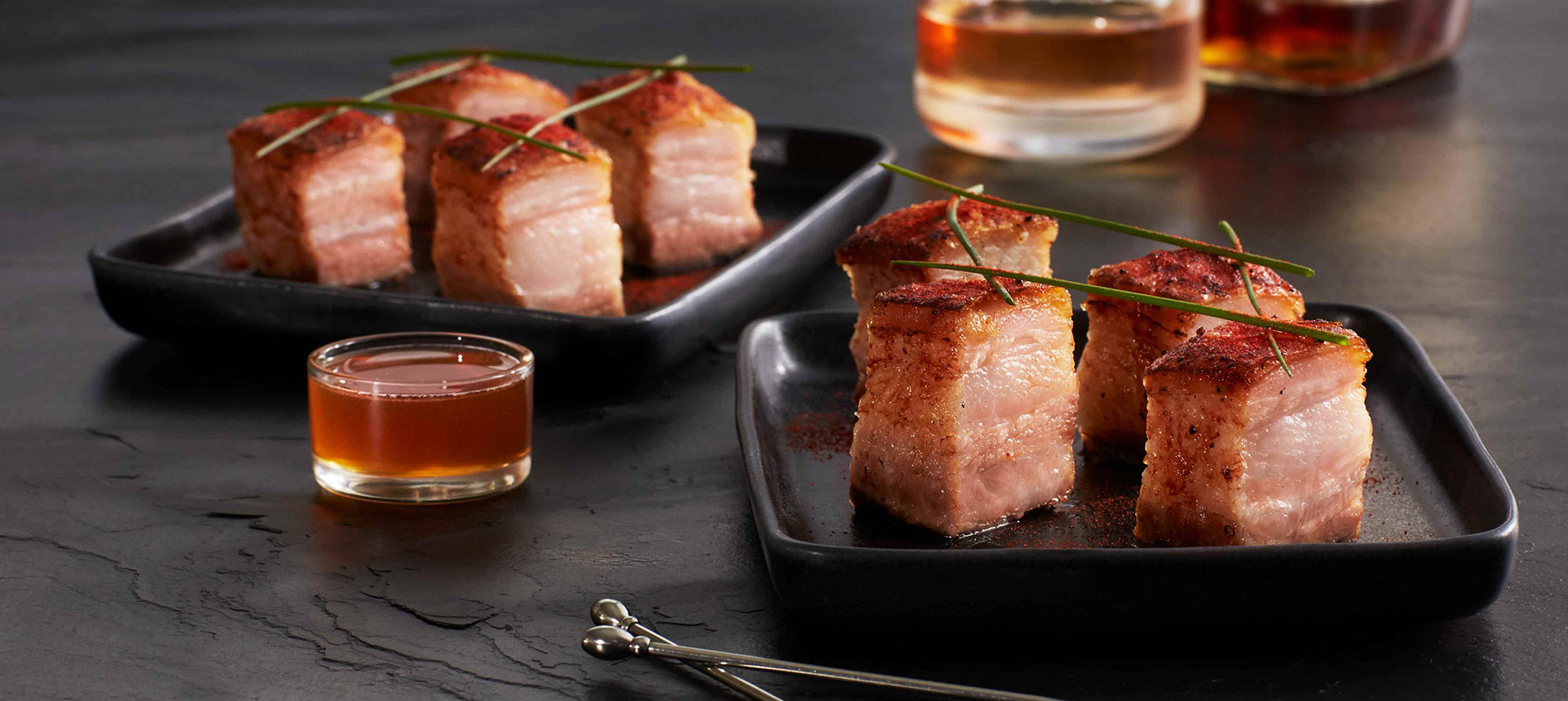 How do we boil down the brand's intricate messaging hierarchy into strategic communications? Our proprietary research takes the temperature of the market climate. Strategic planning sets up how and where to message the Chairman's Reserve customer. Then social, media and e-commerce help the brand meet consumers where and how they shop.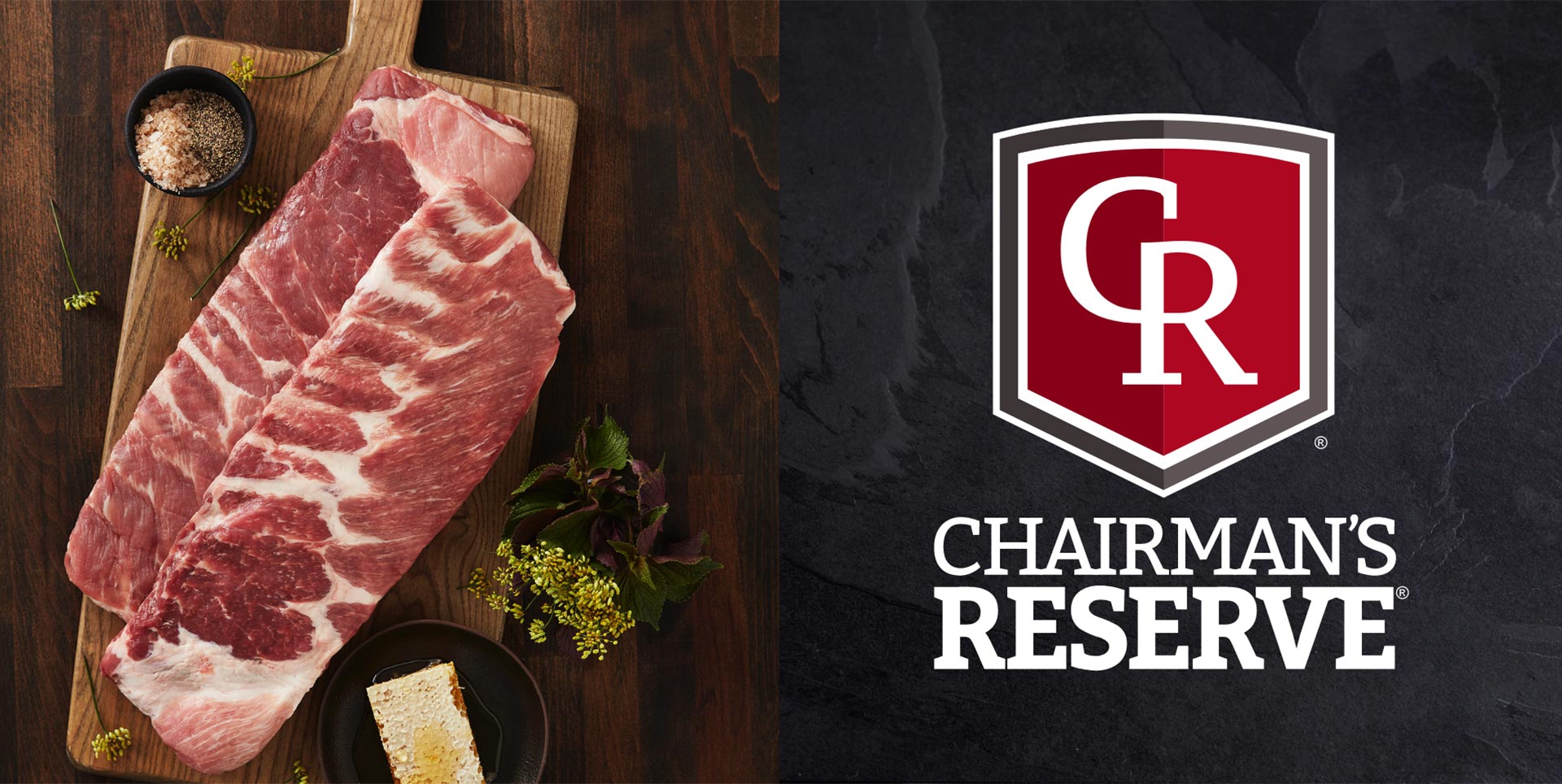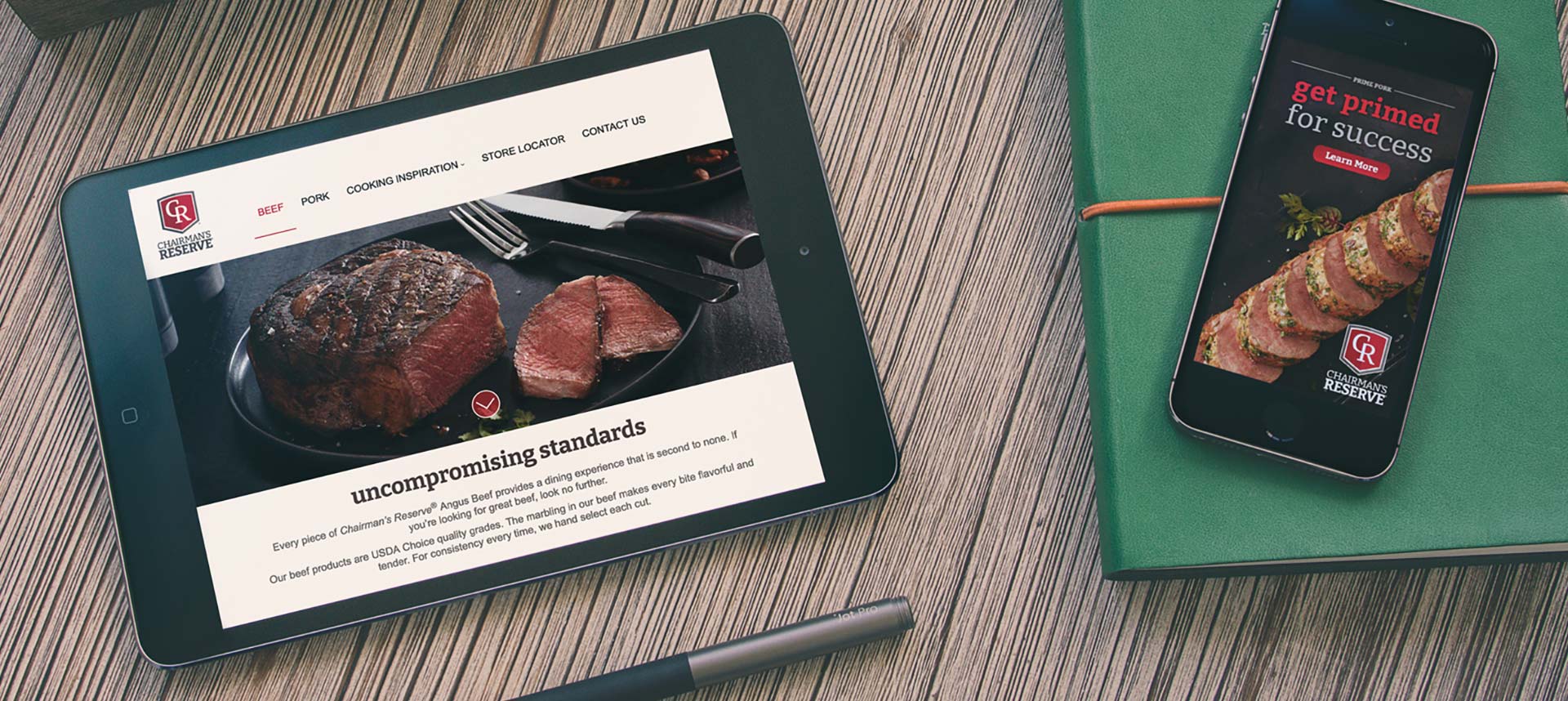 Midan created a high-end look for this
high-end brand, giving the existing
Chairman's Reserve Meats a fresh logo,
typeface and color palette.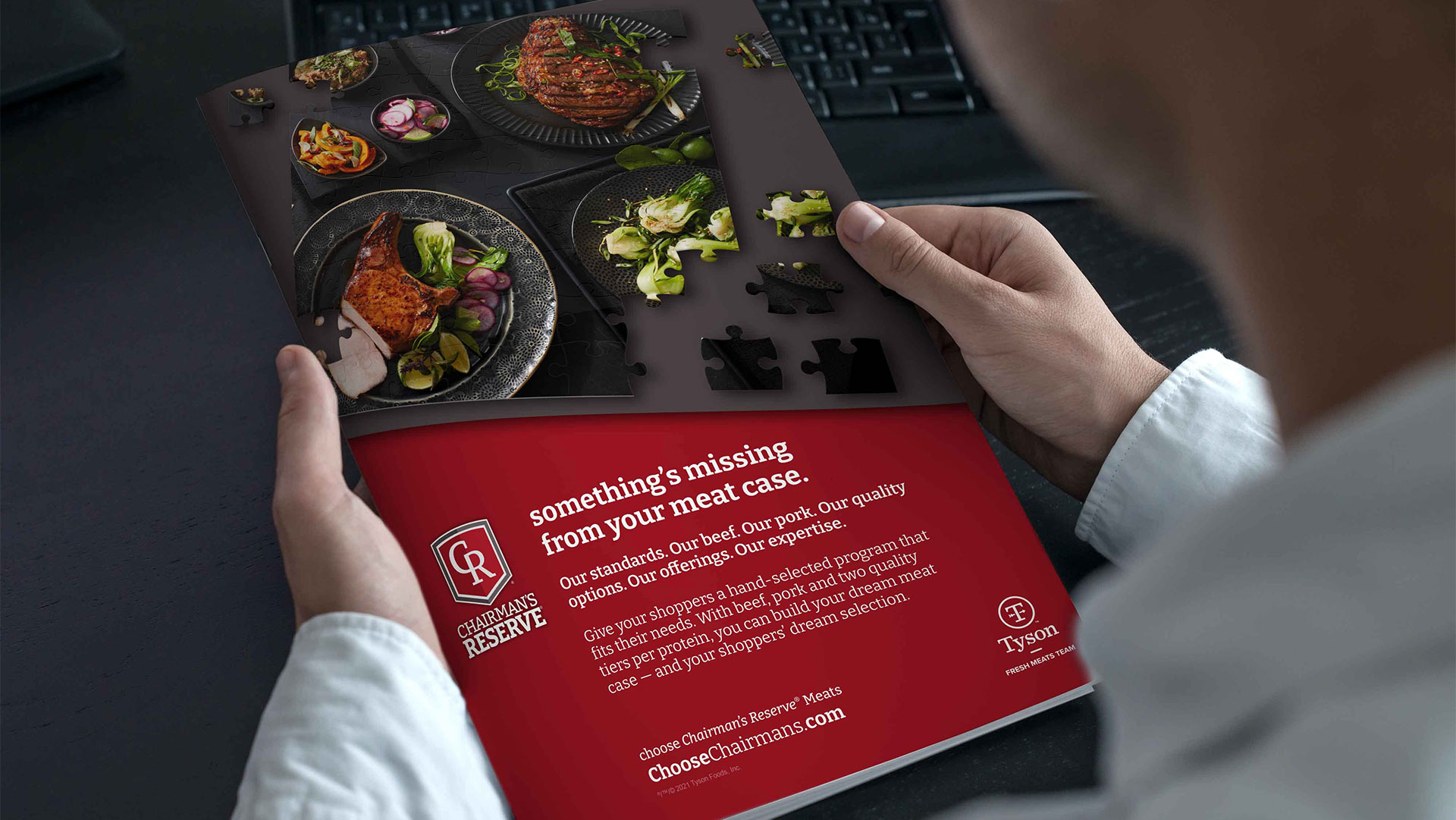 Choice is at the root of
Chairman's Reserve Meats.
We drove that message
home across multiple
touchpoints, including an
award-winning video.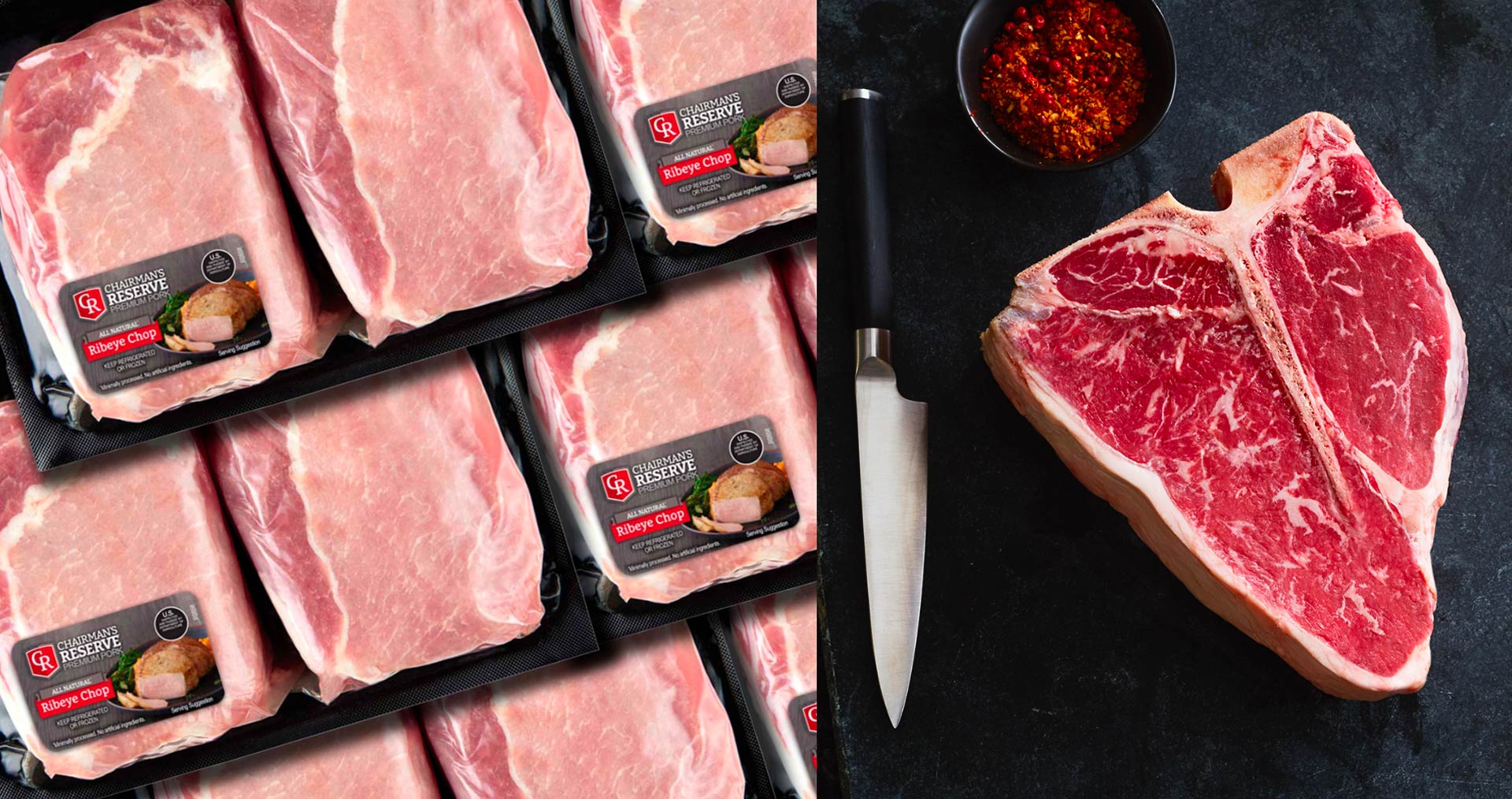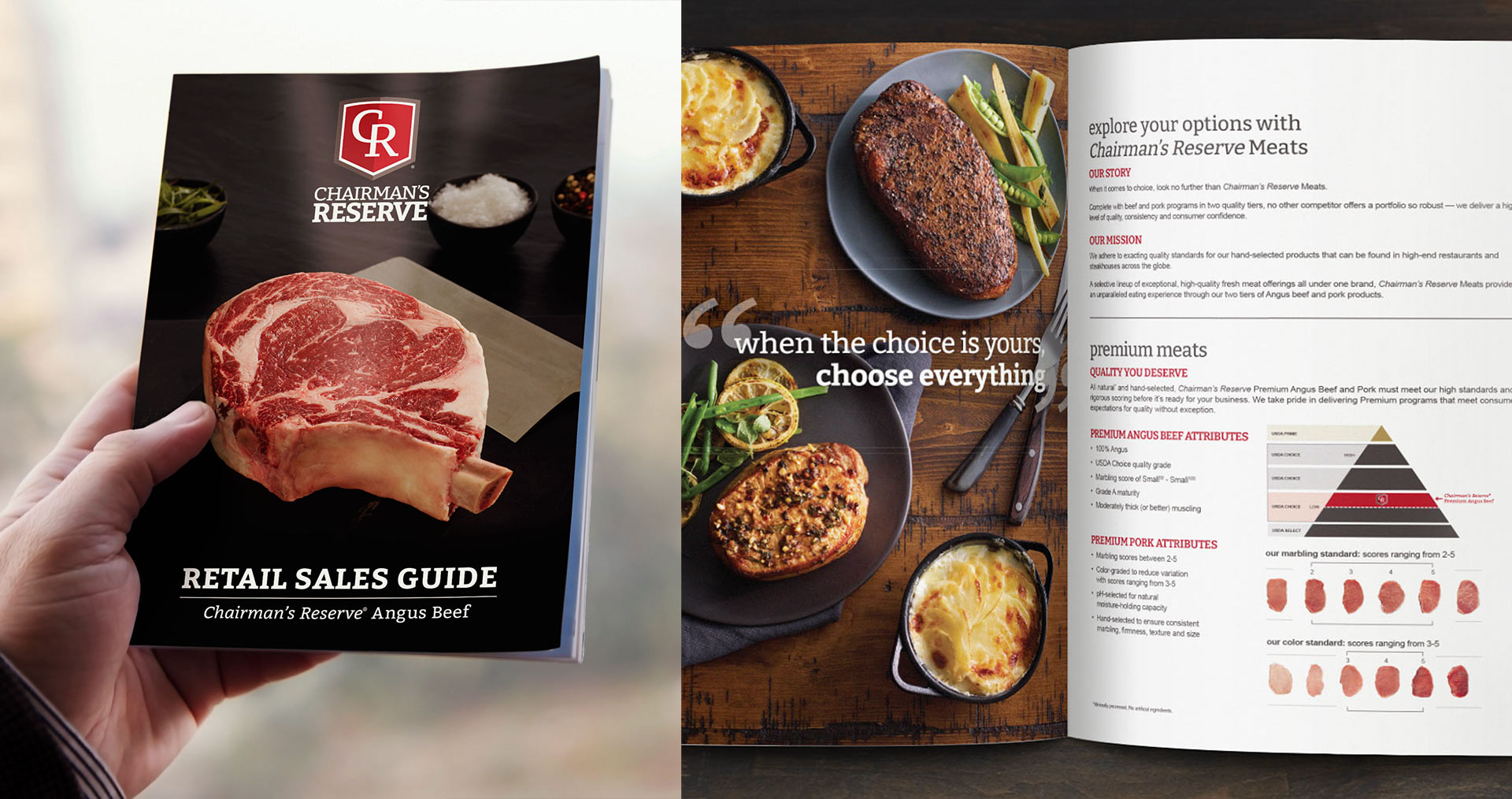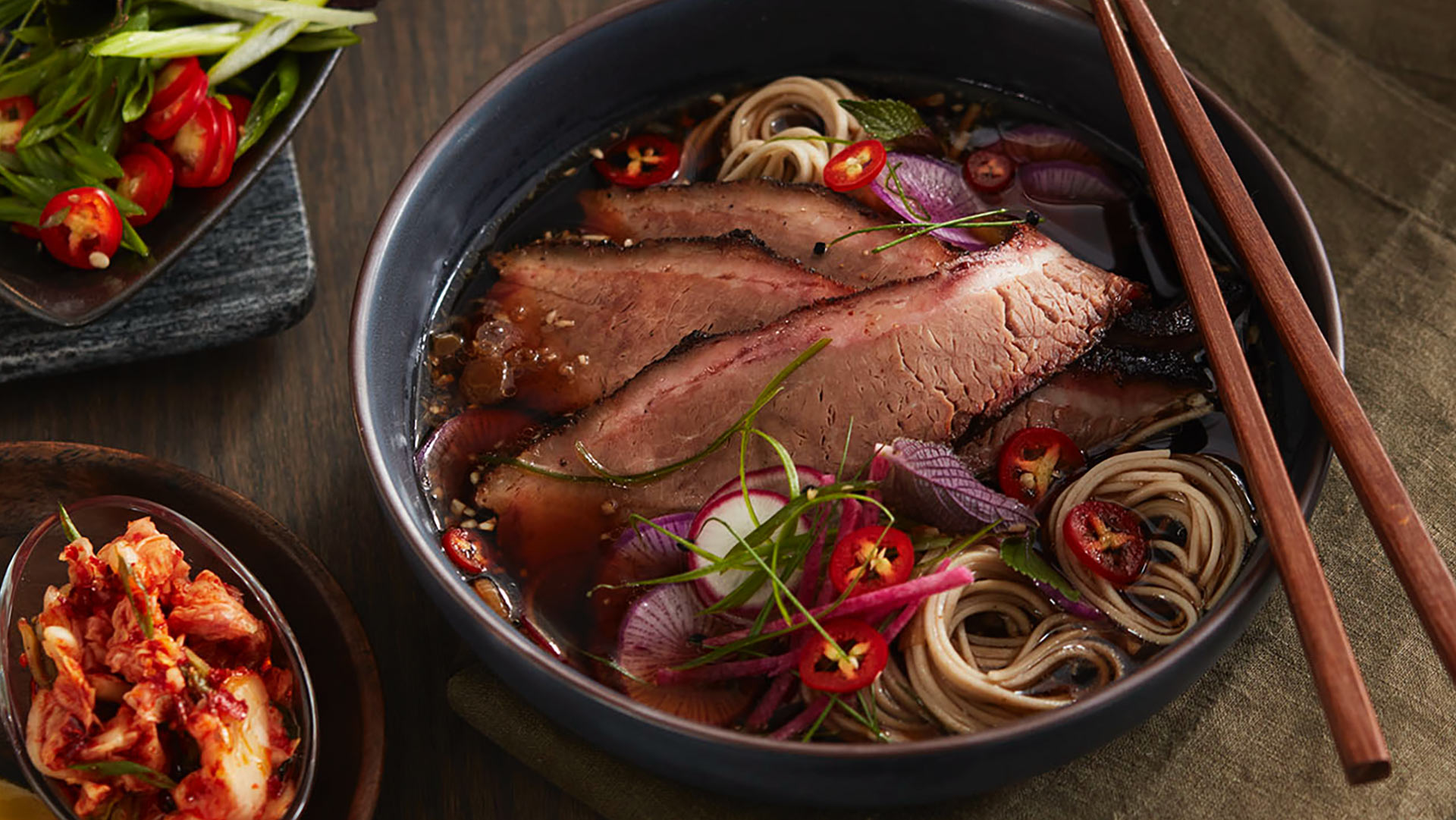 From Tokyo steakhouses to
supermarkets in Seoul, Midan
helped Chairman's Reserve
Meats expand into the Far East
with marketing support across
Japan and South Korea.
LET'S TALK
Ask us how our strategy-driven creative can combine consumer insights, industry experience and imaginative ideas to redefine your brand and boost your business.